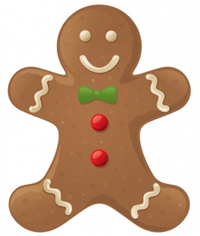 Hey folks! Just wanted to let you know about a fun festival happening this coming Monday, December 8, 2014. It is the Ivory Homes 5th Annual Gingerbread House Festival. I went to this a couple years ago and loved it! The people who participated put in a lot of time and effort to create some really neat houses. And it is for a good cause, all proceeds will go to Catholic Community Services, an organization focused on helping the homeless, refugees, and many others.
Date: Monday, December 8
Times: 3:00 PM – 9:00 PM
Location: This is the Place Heritage Park
(2601 E Sunnyside, Salt Lake City, UT)
What can you expect?
Gingerbread houses!
Free family photos with Santa
Fun Holiday games and prizes
Cookie decorating
Face painting
Christmas stories told by one of Santa's helpers
Sweets and refreshments will be available for purchase.
Want to participate in the gingerbread house contest?
You could win $1,000, $500, or $250!
Register here.
Admission
$5 for adults, $3 for children. You can find a coloring page here for one free admission!