A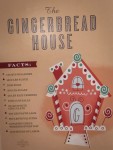 s sweets go, there can be beauty and simplicity in just a cookie. There is something visceral in the smell of baking them.
But step aside cookie, there is a new show in town. I have fond memories of building gingerbread models of offices and buildings with a dear friend in college. So it should be no surprise that the feat of design and engineering at the Grand America left me humbled and giggling like a school gir
l.
You can see this fairy-tale structure at the Grand America hotel from November 19-December 31, 2014. The Window Stroll is happening concurrently and should not be missed. There is a scavenger hunt, complete with a treat at the end, that makes it a fun, family-friendly way to spend a quiet afternoon. The times listed on the website differ from what I was told on the phone so call ahead to confirm they are open (801-258-6000).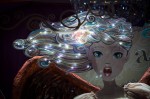 Holiday Window Stroll hours:
Monday-Thursday 4 p.m.- 9 p.m.
Friday-Saturday 10 a.m. – 9 p.m.
Sunday 10am-6pm.
The window stroll will conclude on Dec. 31, 2014.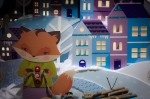 If you have kids, you are in luck. It looks like there is still some openings for their Gingerbread House Class. December 22, 2014 at 1:00pm.
Fee for the class: $25 per child 6+